Image

About Us
Lion Surplus handles the sustainable collection and re-sale of Unviersity-owned items. University employees and the public can shop for a curated selection of secondhand computers, furniture, vehicles, Penn State gear, bicycles, and more. New items are added every day and routinely on eBay and GovDeals.com.  
Customers can purchase Penn State bakery bread every Friday.
Image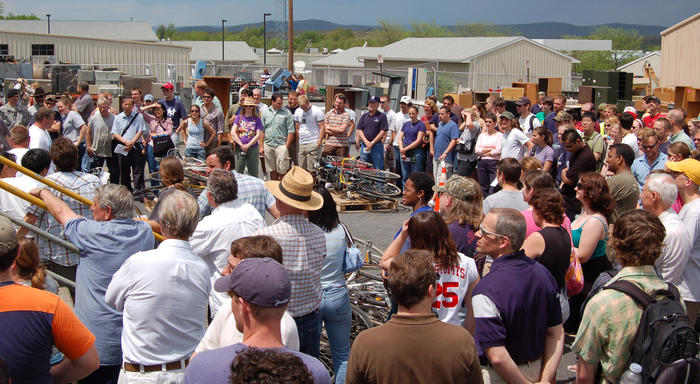 On-site Auctions
Each year, Lion Surplus holds several on-site auctions, which are free and open to the public. The store routinely coordinates with University departments wishing to place University-owned specialty items on auction websites. Follow us on Facebook to stay updated on upcoming events and even get a sneak peek at items up for bid. Visit our eBay and GovDeals pages to bid on specialty items throughout the year.
If you are a Penn State employee and have a University-owned piece of equipment you would like to advertise on either site, please contact Colton Housel or Chelsea Rupert at 814-865-4371.